The Pakman Awards
The Pakman Awards, powered by Repak are the national environmental and sustainability awards, that recognise excellence in recycling and waste management among businesses, organisations, community groups and initiatives in Ireland.
The Pakman Awards 2021
Irish Packaging Recycling (IPR) was awarded the top accolade at the Pakman Awards 2021, the Overall Pakman Award, for its efforts in helping Ireland meet its recycling targets set by the EU.
The Pakman Awards ceremony, which took place at the Shelbourne Hotel, saw representatives from leading organisations and community groups come together in accordance with government guidelines, to recognise achievements in recycling and waste management over the last two years. All eleven category winners on the night were automatically put forward for the overall Pakman Award, won by IPR, pictured below.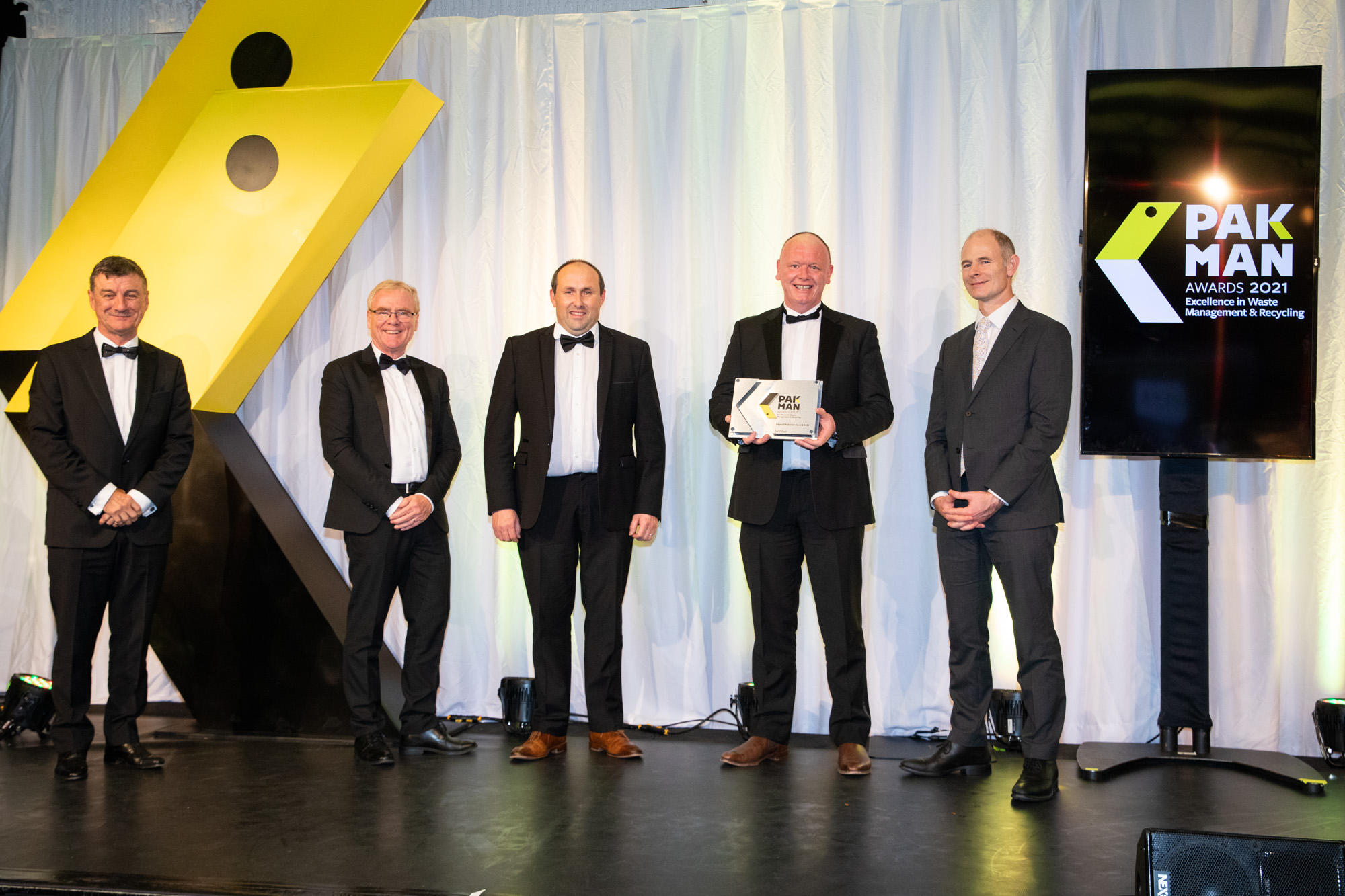 Watch the highlights below of our 2019 and 2020 Pakman Awards winners and their achievements.