Winners of Team Green for Schools competition
Repak launched a two week recycling quiz and word search competition on Facebook and Instagram, inviting children to complete either activity sheet from its Team Green for Schools Primary School programme.
The competition generated fantastic engagement and there were over 100 entries from children between the ages of 3-12. The competition entries made it very clear that Repak's younger audience are recycling experts and are very committed to caring for the environment!
We are delighted to announce our competition winners; Danny age 9, Ava age 4, Juliette age 10, Patryk age 9 and Saoirse age 6. The five lucky winners each receive a €100 Smyths gift voucher as recognition of their entry and commitment to recycling best practice. Please see the winning entries below.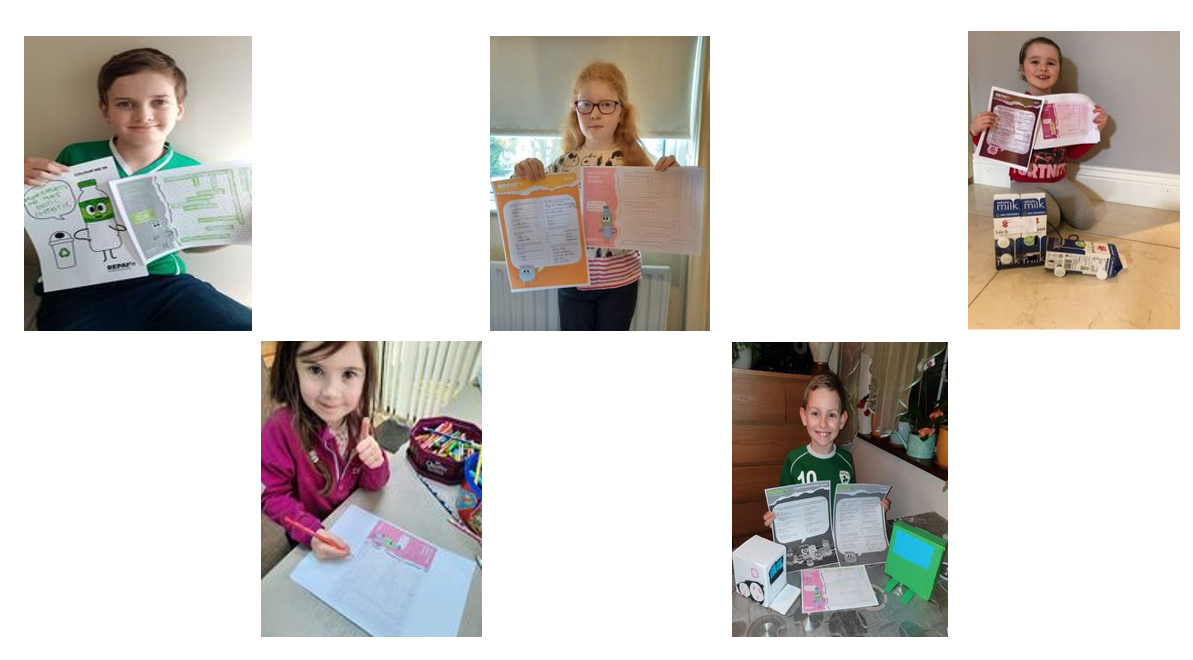 We would like to thank all the children who entered the competition and all parents/guardians who submitted entries on their behalf through social media. By taking part in the competition, children were introduced to the Team Green for Schools best practice recycling educational resources such as word searches and recycling quizzes.
The Team Green for Schools programme contains amazing resources and lessons plans to teach children about the importance of recycling, while having fun with our schools' characters, Bobby the box, Cormac the can, Bridget the bottle and Jenny the jam jar. Download our free Team Green for Schools resources today!