Plastic Strategy 2030
In September 2018, we launched our Plastic Packaging Recycling Strategy 2018-2030. This report was developed to inform policymakers and recommend actions for stakeholders, including Repak Members. It provides a holistic solution to the plastic waste recycling challenges presented by the Circular Economy Package (CEP), which include plastic recycling targets of 50% by 2025 and 55% by 2030.
The CEP sees a move from the traditional take-make-use-dispose approach of the Linear Economy to a more holistic closed loop approach to material use, where materials are valued and kept in circulation for as long as possible.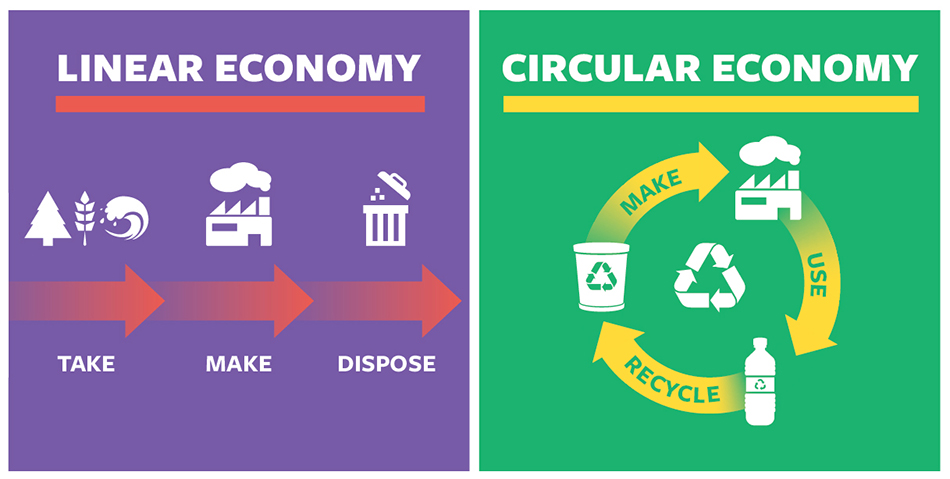 Strategy Development and Recommendations
When developing the strategy, Repak engaged RPS to undertake a review, including stakeholder consultation, to examine how best to achieve the new targets, consulting with 65 different organisations and 81 individuals. The comprehensive document contains 35 recommended actions to deal with the objectives of the CEP strategy for plastics.
It sets out measures that will:

Help Ireland meet its recycling targets;
Promote the design and production of plastics and plastic products that optimise use and recycling;
Support the circular economy; and
Achieve all of this in a cost-effective manner.
The two-phase plastics strategy prioritises better design of plastics packaging, increased reuse and recycling, advocates for better consumer education and calls for improved data flows and evidence.
Under the first Phase of the strategy, we developed our Repak Members' Plastic Pledge, which now has over 140 Repak Member signatories, pledging to five key objectives.