Careers
Working at Repak offers a unique opportunity to be part of an environmental not-for-profit organisation, with a social mission, leading the recycling and sustainability of Ireland's packaging waste. Find out more about Repak and our Members in our short animated video.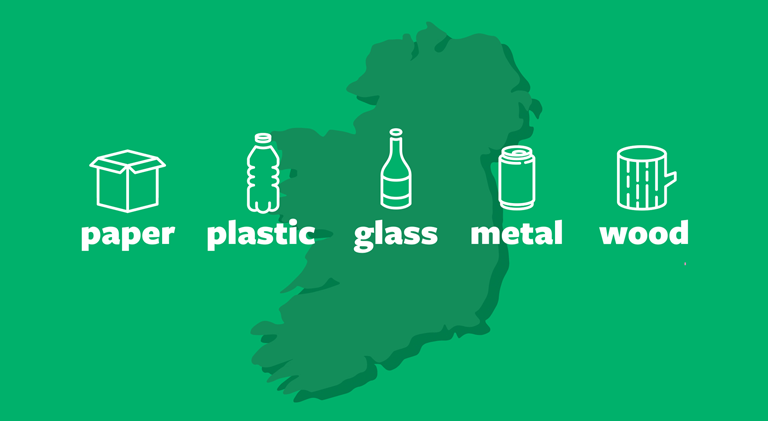 Our People
Since Repak was set up in 1997, as Ireland's only 'compliance scheme' for the recycling of packaging waste, we have helped transform the recycling landscape in Ireland, working closely with our stakeholders and Members.
Repak stakeholders and staff share a passion for protecting the environment and reducing the environmental impact of packaging waste. We are united in our goals to help deliver Ireland's recycling targets, while driving significant change and positively impacting behaviour.
We have a broad range of skillsets, from Packaging Technologists, to Environmental Engineers, Accountants to Marketers. We all share a common ethos: providing a professional, transparent, honest service to all our Members and always acting with integrity and in the best interests of our Members and society as a whole.
Career Opportunities at Repak
We are not currently recruiting for any roles within the organisation. For the latest updates please visit our LinkedIn. We are an equal opportunities employer.

Leading, Advocating and Educating
Our CEO's office, Policy Director and Marketing team have a wide range of functions, including: leading packaging sustainability initiatives; advocating on behalf of our Members; and educating businesses and consumers on recycling.
Supporting & Recruiting Members
Our Sales team recruits large and small businesses to become Members of Repak while our Membership team supports existing Members with a range of services including packaging optimisation and design resources.
Funding Recycling Nationwide
Our Finance team manages the collection of Repak Member fees and works with our Recycling & Recovery team to approve and fund recovery operators nationwide who manage the collection and recycling of packaging waste.
Be part of the big picture
At Repak, we are driving change, through a range of strategies and initiatives aimed at helping Ireland achieve ambitious recycling targets under the Circular Economy. Find out more about our Repak Team Green campaign, the Repak Members' Plastic Pledge and Prevent & Save initiatives.